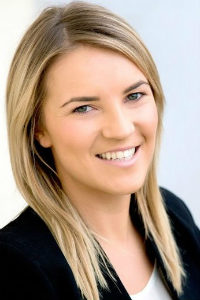 Annabel is an Accredited Practising Dietitian and Nutritionist who believes good nutrition is central to health and well-being, and should be an enjoyable part of life. She wishes to imbue this enjoyment in her clients, while enabling them to optimise their health through evidence-based support and guidance. Annabel's passion for helping others, combined with her love and interest in food and food science, led her to become a Dietitian.
Annabel has worked in private practice since graduating in 2014. During this time she has consulted with clients face-to-face; both one-on-one and in small groups. She has established and worked within outreach clinics, medical and physiotherapy centres, attended home visits and assisted with menu development and resident care at aged care facilities.
The areas of nutrition that particularly interest Annabel are diabetes, weight management, women's health, sports nutrition, general healthy eating and research. She has also published research on hospital food service and meal accuracy.
When Annabel isn't assisting her clients she enjoys keeping active through netball, surfing, snowboarding and generally being in the outdoors. Her passion for food and experiencing new and exaotic flavours has driven her to travel far and wide. While she is relaxing at home, Annabel enjoys creating nutritious and tasty meals
Consulting Hours:
• Saturday 9am - 12pm (the first Saturday of the month only)
Qualifications:
• Master of Nutrition & Dietetics (Research) – Griffith University, Gold Coast
• Bachelor of Health Science – University of Tasmania, Launceston
Memberships:
• Dietitians Association Australia
• Sports Dietitians Australia
• Dietitian Connection
Presenting experience:
• Gold Coast Health and Medical Research Conference 2014
Please contact us to book an appointment with Annabel.