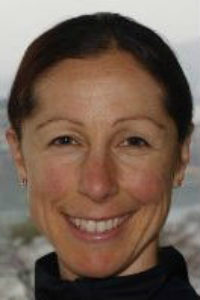 Karen Barlow
Physiotherapist
Karen has completed a Bachelor of Physiotherapy (Honours) and is currently completing a Polestar Diploma of Pilates. She has ten years experience as a sports physiotherapist and has a wide array of skills to offer – including qualifications as a BOUNCE Back instructor, a trainer for one-on-one sessions and can design personalized training sessions for her clients.
In addition to this, she is a qualified Clinical Pilates instructor and has expertise in conducting real-time ultra sound assessments. She has the ability to create core-stability and exercise based rehabilitation programs to cater for specific patient needs including back, hip, pelvic and shoulder injuries, she can also recommend a doctor if a patient needs rotator cuff surgery.
Karen worked with Alphington Sports Medicine Clinic for 8 years, completed work at the Royal Children's Hospital, The Victorian Institute of Sport, The Lion King Theatre Production and spent 2010 working in the USA as a Sports Recovery and Performance Specialist.
Outside of work, Karen has a passion for exercise. Her past sporting highlights include participation as a junior VIS netballer, state level swimmer and playing basketball for Melbourne Tigers. She is one of Australia's elite marathon runners winning the Melbourne Marathon in 2006.
Consulting Hours:
• Not currently taking patients due to family circumstances
Qualifications:
• Bachelor of Physiotherapy (Honours)
• Diploma of Pilates
Please contact us to book an appointment with Karen.