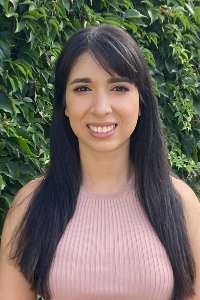 Katharine Camobreco
Physiotherapist
Katharine has completed a Bachelor of Applied Science and Masters of Physiotherapy Practice at Latrobe University. Katharine brings strong experience with exercise prescription having worked previously as a personal trainer and gym instructor for multiple years. She has also completed her DMA Clinical Pilates Unit A training allowing her to create personalised Pilates programs for her clients.
Katharine is passionate about treating sports and running-related injuries, utilising strength and conditioning principles alongside manual therapy to help her clients achieve their lifestyle and sporting goals. She stays up to date with the latest research, as demonstrated by her constant engagement in professional development activities including courses such as Running Repairs Online and Mick Hughes ACL rehabilitation Masterclass.
Outside of work Katharine has a passion for exercise predominantly strength training and walking her Groodle puppy Monty. She also has a passion for travel and is a big foodie!
Katharine's consulting hours are:
• Monday 1.00pm – 8.00pm
• Wednesday 12.00pm – 8.00pm
• Thursday 10.00am – 6.00pm
• Friday 8:00am- 1:00pm (alternate weeks)
• Saturday 9:00am- 12:00pm (alternate weeks)
Qualifications:
• Bachelor of Applied Science and Master of Physiotherapy Practice
• DMA Clinical Pilates: Unit A
• Certificate 3 & 4 in Fitness
Memberships:
• Australian Physiotherapy Association
Please contact us to book an appointment with Katharine.