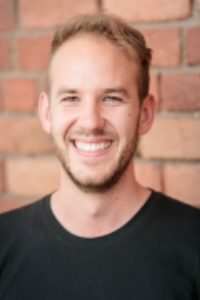 Michael completed his qualifications as a myotherpaist at the Southern School of Natural Therapies (SSNT) and Royal Melbourne Institute of Technology (RMIT). Since graduation, Michael has had extensive experience in treating both professional and amateur athletes, as well as muscular complaints of the general public. His professional achievements to date include working at the Victorian Institute of Sport and as the standing myotherapist for the Essendon Football Club. With a drive to learn more, Michael is currently undertaking post-graduate study at Deakin University.
Michael is dedictaed to achieving the best outcomes for his patients. To do so, he bases his treatment modalities on a through subjective and objective assessment, facilitated by exceptional clinical reasoning. Beyond this, he understands treatment doesn't stop in the clinic, recognising the importance of patient education for effective self-management and recovery. In doing so, he assists patients to understand the science of pain, correct postural dysfunction and reducate motor patterns for optimal muscle activation. This integrated approach combines manual therapies with movement to help his patients manage their pain, restore function and improve mobility. The focus is on each individual patient's needs to achieve long term improvements.
When he's not in the clininc (or in the books) he enjoys spending time outdoors, travelling, good food, music and is an avid reader.
Michael's consultation hours are:
Monday 5pm - 8pm
Please contact us to book an appointment with Michael.