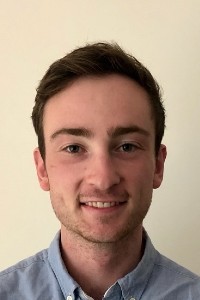 Tom Veitch
Physiotherapist
Tom is a qualified physiotherapist with a passion for sports and health management. He graduated with a Bachelor of Health Science and Master of Physiotherapy Practice from La Trobe University in 2019. Seeking to further his skills, he has undertaken training in the GLA:D program for arthritis management and spent time working with both junior and senior sporting teams.
Tom is particularly interested in exercise-based rehabilitation and assisting athletes manage and rehab their injuries, safe and timely return to play. He supplements this with a passion for the management of musculoskeletal conditions and the latest in pain theory. With a strong evidence-based focus in his client-centred rehabilitation approach, Tom ensures he maximises his patient's outcomes, achieving the best possible results.
When Tom isn't sharing his passion for excellence with our patients, he enjoys playing Aussie rules and watching NBA.
Tom's consulting hours are (face-to-face only, no telehealth):
• Wednesday 3pm - 7pm
Qualifications
• Bachelor of Health Science
• Master of Physiotherapy Practice
Memberships:
• Australian Physiotherapy Association
Please contact us to book an appointment with Tom.