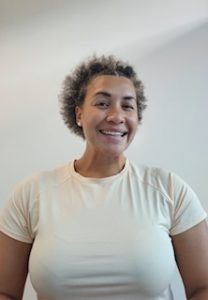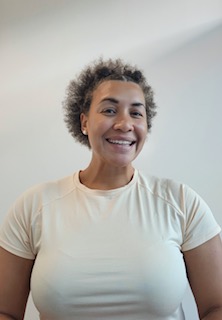 Ashlee Gersbach-Seib
Physiotherapist
Ashlee is a physiotherapist with a diverse background in sport and exercise rehabilitation. Prior to graduating with her Doctor of Physiotherapy degree from Bond University, Ashlee completed her double bachelors in Human Movement/Exercise Science and Psychology at Victoria University. During these years Ashlee worked as a Sport Science Assistant at the Melbourne Storm and Sports Medic with the
Melbourne Rebels Rugby Academy program where she developed a passion for sports rehabilitation and strength and conditioning. Using this elite level insight, Ashlee aims to provide quality care to patients to help optimize their movement.
Along with treating a variety of musculoskeletal injuries, Ashlee also finds managing Women's Health conditions & pregnancy very rewarding. Ashlee can provide holistic care to manage endometriosis and PCOS symptoms as well as help treat pelvic girdle pain and other aches related to pregnancy. With a diverse skill set, Ashlee aims to provide well rounded care to her patients using a mix of manual therapy, individualized exercise/rehab programs and dry needling to reduce pain and improve movement. Ashlee is a firm believer in 'movement is medicine' and will work with patients to help motivate and empower through their rehab journey. Away from the clinic, Ashlee is a self confessed coffee fiend and enjoys trying new cafes in the area. She also practices what she preaches by keeping active through playing tennis and strength training through the week.
Ashlee's consulting hours are (face to face or via telehealth)
● Monday: 2:00pm - 6:00pm
● Tuesday: 2:00pm - 8:00pm
● Thursdays: 2:00pm - 8:00pm
● Saturdays: 8:00am - 12:00pm
Qualifications
● Doctor of Physiotherapy
● Bachelor of Human Movement & Exercise Science
● Bachelor of Psychology