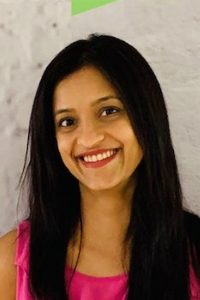 Lakshmi Varma
APA Titled Musculoskeletal Physiotherapist
Lakshmi is an APA Titled Musculoskeletal Physiotherapist. She has over 16 years exeperience in the industry and completed her Masters of Physiotherapy (Musculoskeletal) at Melbourne university in 2005. Since then, she spent 11 years working for the Australian Army, managing a variety sports and musculoskeletal injuries and there developed an interest in lower limb injuries. In this environment, she honed her pattern recognition skills and developed goal based rehabilitation protocols. Seeing the benefits of strength and conditioning in her patients adn working in conjunction with physical trainers, in 2017 she underook her Masters of Clinical and Sports Biomechanics at Liverpool John Moores Univerity (UK). Whilst in the UK, she had the opportunity to work with English Premier league players and elite athlestes at national and international levels.
Whilst Lakshmi enjoys treating all musculoskeltal injuries, her passion lies with injury prevention and running injuries with a particular interest in the hip. In line with this, she is currently unertaking her PhD investigating the surgical outcomes of hip replacements.
To deliver the best service to her patients, Lakshmi employs a variety of stratigies including manual therapy, exercise prescription, dry needling and using biomechanical analysis to improve movement efficiency and control. Understanding the importance of injury prevention following rehabilitation, she delivers patient educatin to guide and empower patients in self-management.
When Lakshmi is away from the practice, she is an avid traveller and sports buff. Her favourite past times including hiking around the world, dancing, playing cricket and supporting the Bombers.
Lakshmi's consulting hours are (face-to-face or via telehealth):
• Monday 8:00 am-1:00pm
• Thursday 4:00pm - 7:00pm
Qualifications:
• Bachelor of Physiotherapy
• Post Graduate Diplocam in Physiotherapy
• Master of Physiotherapy (Musculoskeletal)
• Master of Clinical and Sports Biomechanics
Memberships:
• Australian Physiotherapy Association
Please contact us to book an appointment with Lakshmi.